About Doctor
Dr. Ujwal Zambare is a Gastrointestinal, Laparoscopic Surgeon with 12 years of experience.

GI Surgeries
GI surgeries are performed to treat GI disorders including, gallbladder disease, colorectal cancer, tumors or inflammation.

Book an Appointment
For Queries, Contact Us GI & Laparoscopic Surgeon specialist Dr. Ujwal Zambare. Contact us to discuss.
About Dr. Ujwal Zambare
Consultant Gastro Surgeon,
Advanced Laparoscopic & GI Oncosurgeon,
Specialist in Liver, Pancreas, Biliary Tract Surgery.
Dr. Ujwal Zambare is one of The Best Liver Diseases, Pancreas Diseases, Biliary Tract Diseases, Gastro Surgeon in Pune. He is having 12 years of experience in the field of Gastrointestinal surgery, oncology, minimally invasive surgery, and Liver, Pancreas, Biliary tract surgery.
He has done his MBBS from Grant Medical College, Mumbai, MS in General Surgery from PGIMER, Chandigarh, and DNB in Surgical Gastroenterology from Krishna Institute of Medical Sciences, Hyderabad.
He has worked at various public and private hospital in Mumbai, Chandigarh, Hyderabad and Pune.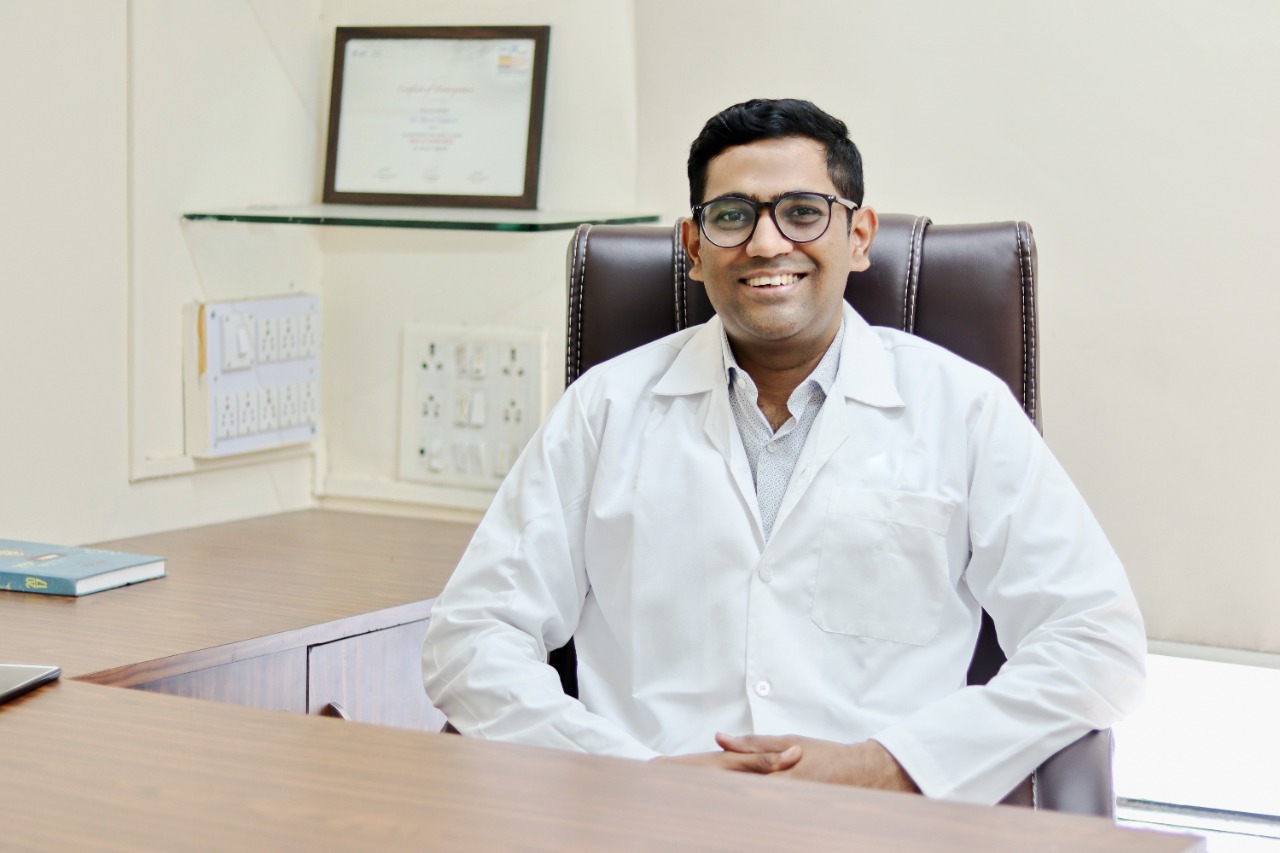 1500+
Laparoscopic Surgeries
5000+
Successful Treatments
Cholelithiasis

Cholelithiasis is the presence of one or more calculi in the gallbladder. Doctors sometimes can use nonsurgical treatments to treat cholesterol stones.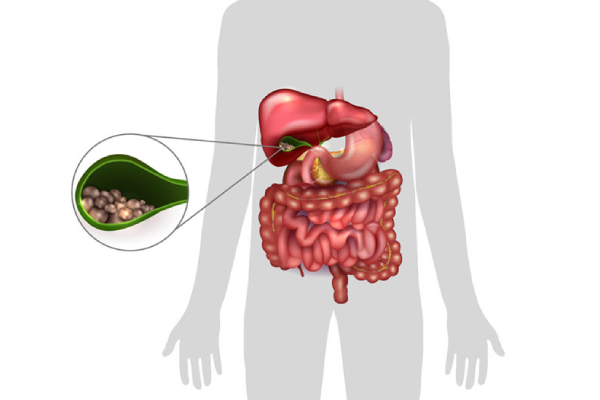 Gall Stones

Gallstones are hardened deposits of bile that can form in your gallbladder. Bile is a digestive fluid produced in your liver and stored in your gallbladder.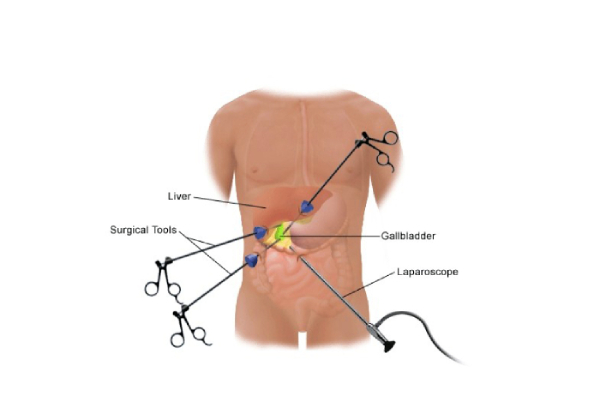 Cholecystectomy

A cholecystectomy is surgery to remove your gallbladder. A cholecystectomy is a common surgery, and carried out laparoscopically i.e. button hole surgery without big cuts and it carries only a small risk of complications.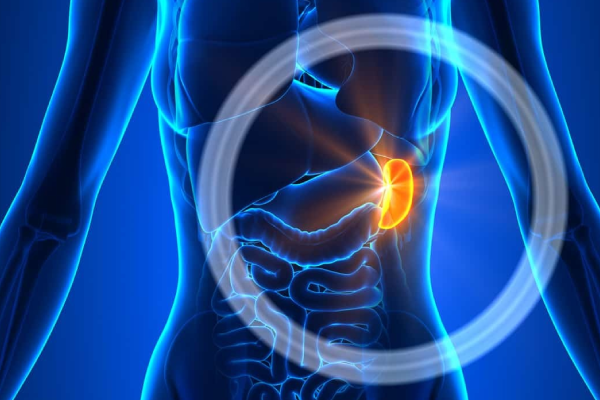 Laparoscopic Splenectomy

Laparoscopic splenectomy (LS) is the gold standard procedure to remove the spleen in elective patient but remains a very delicate procedure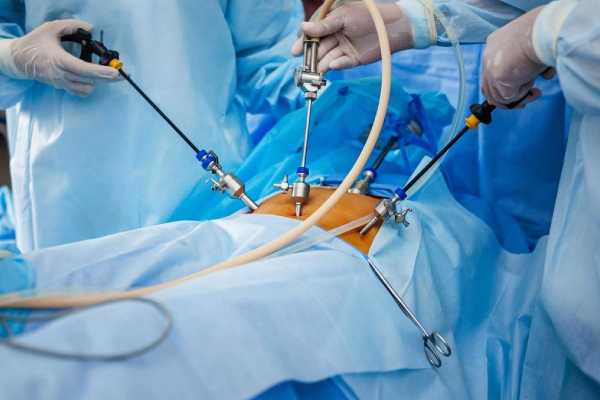 Laparoscopic Hernia Surgery

This surgery is performed with general anesthesia and requires use of a breathing tube. Three half-inch or smaller incisions are made in the lower part of the abdomen.
Laparoscopic Appendix Surgery

The appendix is a tube-like organ which is a few centimeters long. It is attached to the beginning of your large intestine, or colon. This is usually below and to the right of your belly button.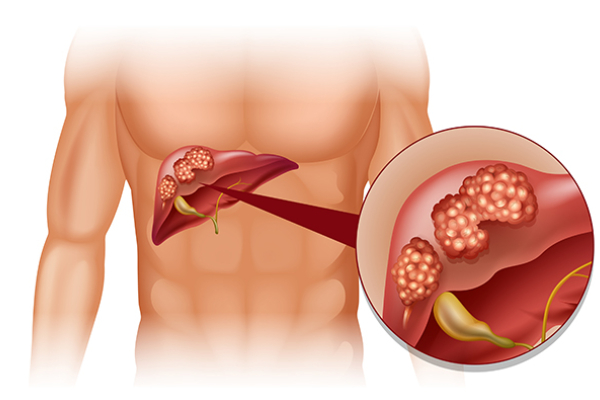 Liver Tumor

Liver tumors are abnormal growth of liver cells on or in the liver. Several distinct types of tumors can develop in the liver because the liver is made up of various cell types.
Fatty Liver

It is a condition in which fat builds up in your liver. There are two main types Nonalcoholic fatty liver disease and Alcoholic fatty liver disease, also called alcoholic steatohepatitis.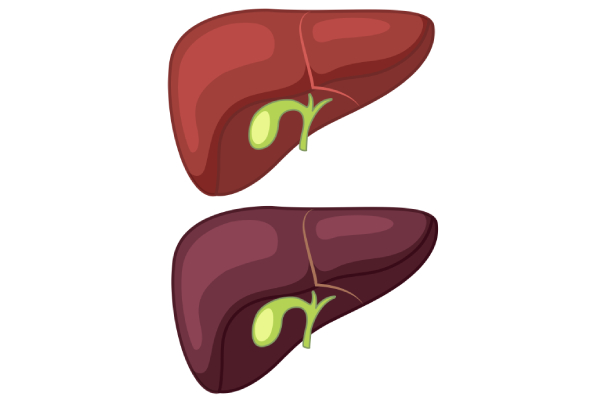 Cirrhosis

Cirrhosis is a late-stage liver disease in which healthy liver tissue is replaced with scar tissue and the liver is permanently damaged. Scar tissue keeps your liver from working properly.
Pancreas

The pancreas is an organ located in the abdomen. It plays an essential role in converting the food we eat into fuel for the body's cells.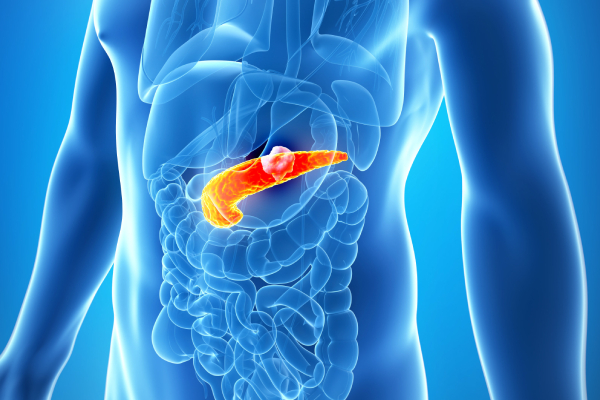 Pancreatitis

Pancreatitis is inflammation of the pancreas. The pancreas is a long, flat gland that sits tucked behind the stomach in the upper abdomen.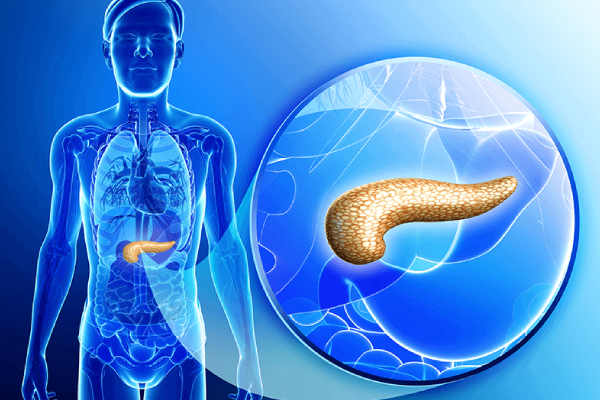 Acute Pancreatitis

Acute pancreatitis means inflammation of the pancreas that develops quickly. The main symptom is tummy (abdominal) pain.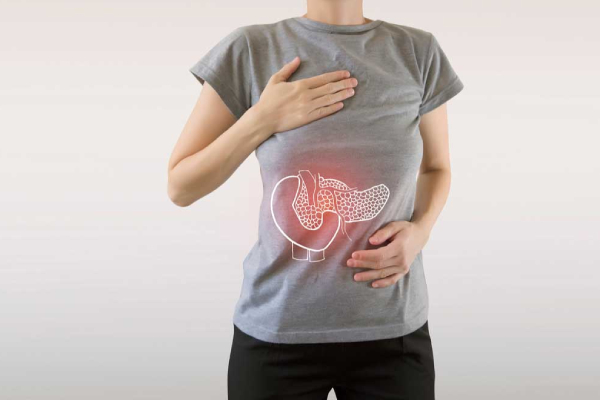 Chronic Pancreatitis

Chronic pancreatitis is inflammation of the pancreas that does not heal or improve it gets worse over time and leads to permanent damage.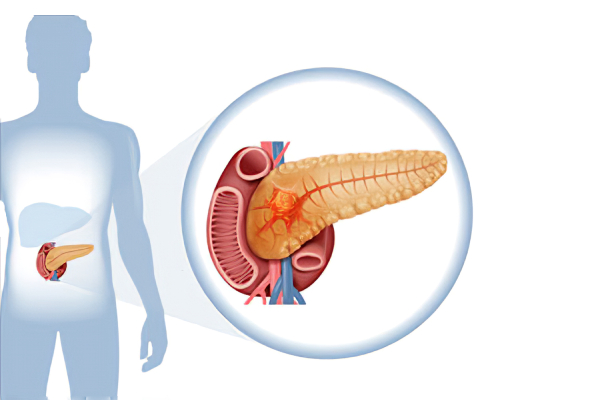 Pancreatic cancer

Pancreatic cancer begins in the tissues of your pancreas — an organ in your abdomen that lies behind the lower part of your stomach.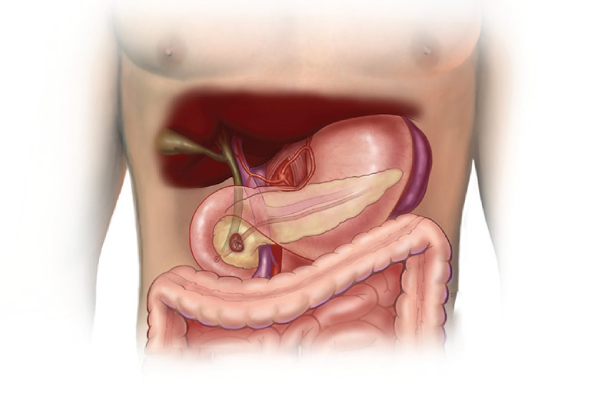 Pancreatectomy

This is the technical name for surgery to remove all or part of the pancreas. This procedure can be used to treat conditions like pancreatic cancer.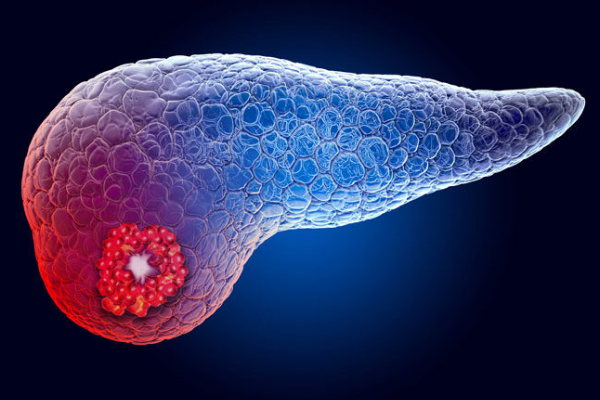 Pancreatic Cyst

Pancreatic cysts are saclike pockets of fluid on or in your pancreas. The pancreas is a large organ behind the stomach that produces hormones and enzymes that help digest food. Pancreatic cysts are typically found during imaging testing for another problem.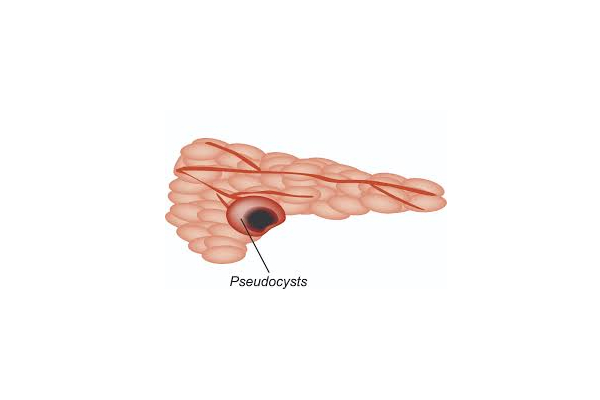 Pseudocyst

A pseudocyst is a cystic lesion that may appear as a cyst on scans, but lacks epithelial or endothelial cells. An acute pancreatic pseudocyst is made of pancreatic fluids with a wall of fibrous tissue or granulation. Pseudocysts may form in a number of places, including the pancreas.
Hemorrhoids and Fissures

Hemorrhoids are swollen, enlarged veins that form inside and outside the anus and rectum. They can be painful, uncomfortable and cause rectal bleeding. Hemorrhoids are also called piles. We're all born with hemorrhoids, but at baseline, they don't bother us.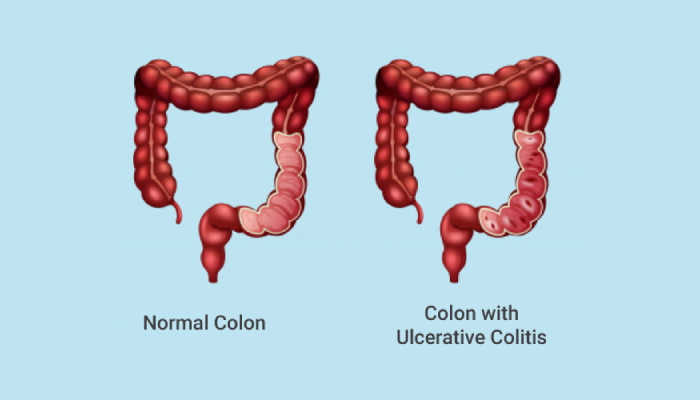 Ulcerative Colitis

Ulcerative colitis is an inflammatory bowel disease (IBD) that causes inflammation and ulcers (sores) in your digestive tract. Ulcerative colitis affects the innermost lining of your large intestine (colon) and rectum. Symptoms usually develop over time, rather than suddenly.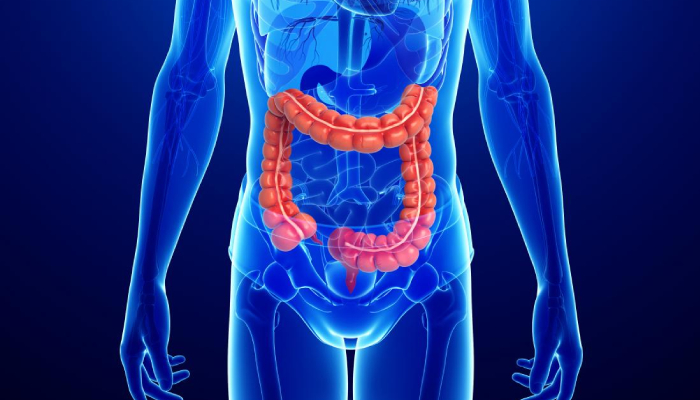 Crohn's Disease

Crohn's disease is a type of inflammatory bowel disease (IBD). It causes inflammation of your digestive tract, which can lead to abdominal pain, severe diarrhea, fatigue, weight loss and malnutrition. Inflammation caused by Crohn's disease can involve different areas.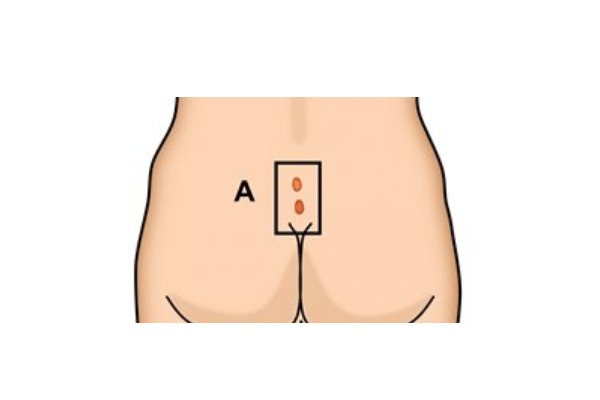 Tuberculosis Pilonidal Sinus

Pilonidal disease is a disease of young people, usually men, which can result in an abscess, draining sinus tracts, and moderate debility for some. It probably results from hair penetration beneath the skin, for reasons that are not totally clear. A pilonidal sinus in the sacrococcygeal region is associated with recurrent infection, abscess formation, cellulitis, and fistulae.
Gastrointestinal Surgeries
Stomach Cancer
Stomach cancer is an abnormal growth of cells that begins in the stomach. The stomach is a muscular sac located in the upper middle of your abdomen.
Colorectal Cancer
Cancer that begins in the colon is called a colon cancer, while cancer in the rectum is known as a rectal cancer.
Esophageal Cancer
Esophageal cancer is cancer that occurs in the esophagus — a long, hollow tube that runs from your throat to your stomach.
Spleen
Spleen, organ of the lymphatic system located in the left side of the abdominal cavity under the diaphragm, the muscular partition between the abdomen and the chest.
Intestinal Cancer
Colon cancer is a type of cancer that begins in the large intestine (colon). The colon is the final part of the digestive tract.
Hernia Surgery
Open hernia repair is where an incision, or cut, is made in the groin. The hernia "sac" containing the bulging intestine is identified.
Book Your Appointment
Book your appointment with Dr. Ujwal Zambare he is having 12 years of experience in Gastro-intestinal surgery, oncology, minimally invasive surgery and Liver, Pancreas, Biliary tract surgery.
What Our Patients Say About Us?
Dr. Ujwal easily deals with critical situations of the Patient n make sure that patient gets relief.
Mayank Kunjilwar
2021-12-13
In August 2021, I was undergoing treatment with Dr. Ujwal Zambare for just an elective minimally invasive gall bladder removal procedure (lap chole/ laparoscopic cholecystectomy). He was quite timely in providing me with a surgical day and time, and he was ready to work with my international trip arrangements. I was travelling in from a study abroad programme. He carefully listened to my worries and inquiries concerning the procedure and provided detailed answers. He put my mind at rest about the procedure, and his crew handled the entire pre-op and post-op process with ease. My procedure went off without a hitch, and I was discharged the next day on time. He kept in touch with me on a regular basis and took the time to address my issues and problems related to general anaesthesia. As I recovered at home, he was ready to answer any questions or concerns I had. I'm well on my way now.
Special thanks to Ujjwal sir,for recovering my sister . My sister was suffering from abdominal cyst disease having size of 3.5kg. they did this surgery for almost for 7-8 hours and make it successful very careful. My sister was admitted for almost 30 days in bharati hospital. That time we got best consultation from Ujjwal sir.i want say special thanks them they always keep motivating to my sister during that time. This help us build up my sister confidence level .Finally she is well now . This is because of efforts of Ujjwal sir and team.
Dr. Ujwal sir is one of the best surgeon in Pune, for liver surgery and gastroenterology. My mother had hydatid cyst in liver is treated through open surgery. Dr. Ujwal sir is a highly experienced surgeon and sincerely recommended for any gastrointestinal or liver diseases for best and genuine advice. Thank you sir for treating my mother🙏🏻
satish bhalerao
2021-12-04
I have hernia and sir treatment me very nicely
Dr. Ujwal is very kind freindly and explains all the procedure neat and nicely before and after operation also. Team is also very supportive and helpful.Dr and support staff all are knowledgeable of the procedure and explains all to patients and there relatives.Post surgery support is also given fully.
Pratik Kulkarni
2021-11-15
Dr. Ujwal Zambare is the best Gastrointestinal and Liver surgeon in Pune. His exceptional surgical skills assure us that our patient is in the best hands. He is a highly experienced surgeon and sincerely recommended for any gastrointestinal or liver diseases for best and genuine advice.
Aug 02
लिव्हर सिरोसिस (Liver cirrhosis) हा यकृताशी संबंधित एक जुनाट आजार आहे. जेव्हा यकृतामध्ये चरबी जमा होऊ लागते तेव्हा यकृताला नुकसान...
Read More
Choose The Best Care For Yourself.
Book your appointment with Dr. Ujwal Zambare he is one of The Best Gastrointestinal,
Hepato-Pancreatico-Biliary and Liver Transplant Surgeon in Pune.

Dr. Ujwal Zambare
MBBS, MS (General Surgery), DNB (Gastrointestinal Surgery)
Fellowship in Minimal Access Surgery
Copyright © 2021. Dr. Ujwal Zambare – Liver, Pancreas, Biliary Tract Surgery Specialist in Pune. | All Rights Reserved.
All Text and Images is for information of Patients and Public and doesn't replace medical practitioners advice. Visit doctor for medical advice.