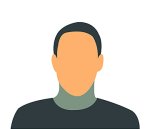 Aditya Gampawar
My father was suffering from liver cirrhosis and umbilical hernia, His liver was quite affected and was having swelling in the abdomen and legs & his weight lost drastically. we have followed up with him, within 2-3 months my father was feeling well, now he is quite all right. I am thankful to Dr. Ujwal Zambare. The good thing about Dr. Ujwal Zambare is he listens to the patient's problem and explains the symptoms and causes of the disease to patients in details that makes patient happy and Satisfactory.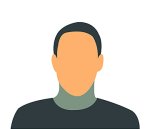 Reema Gavali
We had consulted with Dr. Ujwal Zambare for my sister's gallbladder stone. He was very clear in the options we had regarding the surgery required and the hospitals where we can do the surgery. The surgery went extremely well and my sister returned to normal life within 2 days off surgery. We are very satisfied and thankful. Would recommend Dr. Ujwal Zambare for any type of gastro-related problems.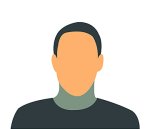 Ashish Patil
The experience was fantastic, Dr. Ujwal Zambare is very down to earth in nature, he gives time to patient and listens calmly. I am Suffering from GI problem from last 4 years but no one Doctor able to give results but after consulting with Dr. Ujwal Zambare got results and feeling comfortable.
Book Your Appointment Today
Book your appointment with Dr. Ujwal Zambare he is having 12 years of experience in Gastro-intestinal surgery, oncology, minimally invasive surgery and Liver, Pancreas, Biliary tract surgery.

Dr. Ujwal Zambare
MBBS, MS (General Surgery), DNB (Gastrointestinal Surgery)
Fellowship in Minimal Access Surgery
Copyright © 2021. Dr. Ujwal Zambare – Liver, Pancreas, Biliary Tract Surgery Specialist in Pune. | All Rights Reserved.
All Text and Images is for information of Patients and Public and doesn't replace medical practitioners advice. Visit doctor for medical advice.